Avvitamenti
By Carlo Contin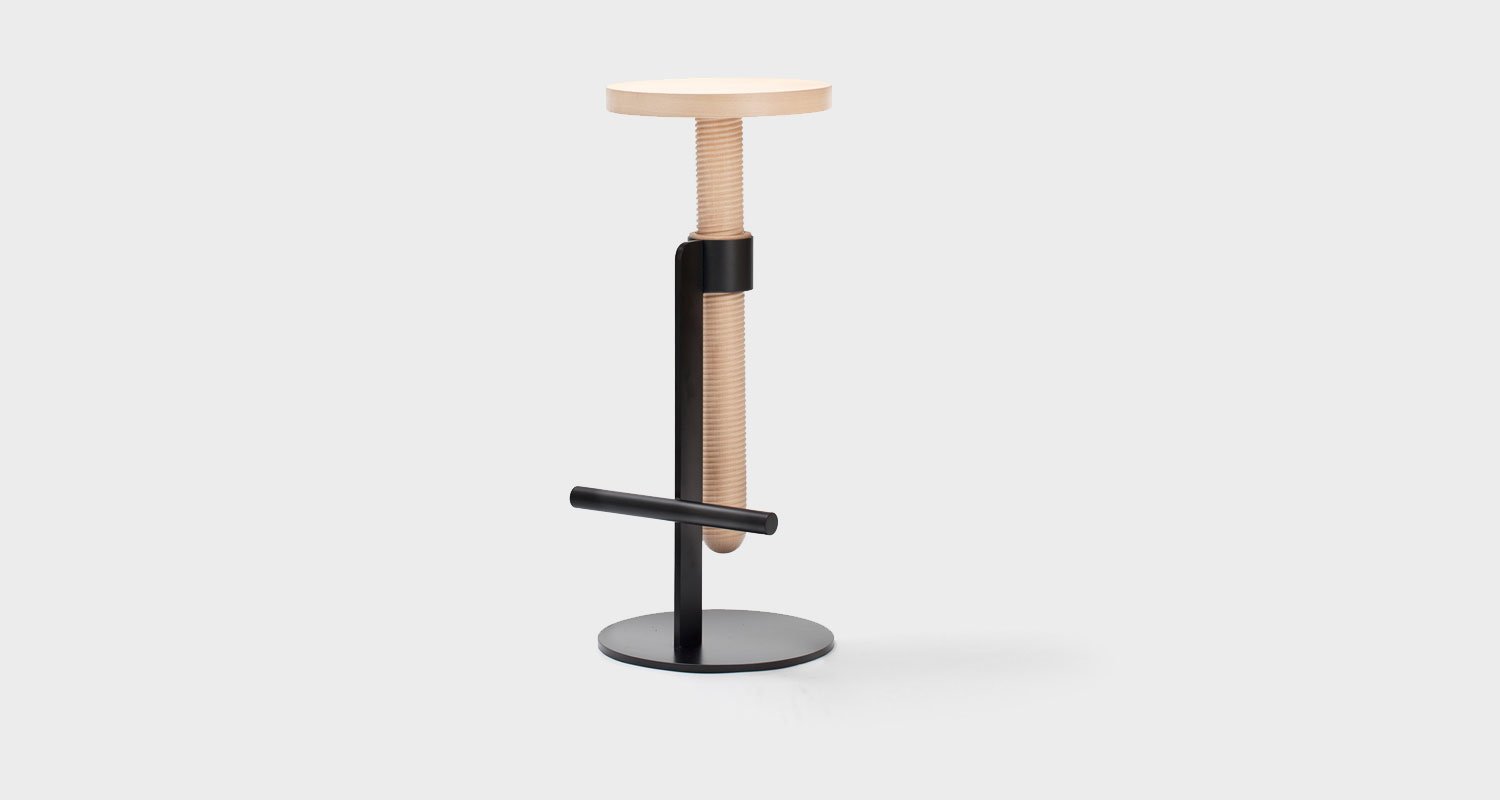 December 27, 2018 | Furniture
Avvitamenti by Carlo Contin
Avvitamenti is a collection of furniture created for the "Screws" exhibition at the Subalterno gallery 1. The Italian designer, Carlo Contin used over-sized wooden screw-like dowels to attach each of the pieces together.
The collection has various objects made of beech wood and metal. It has a playful taste and minimal design. It combines Nordic design with modernism. The structural system shows a repeatable pattern that conceives a variety of modern family furniture such as tables, desk lamps, stools.
Photo: Andrea Basile.