Bloop Coffee Table
By Artisan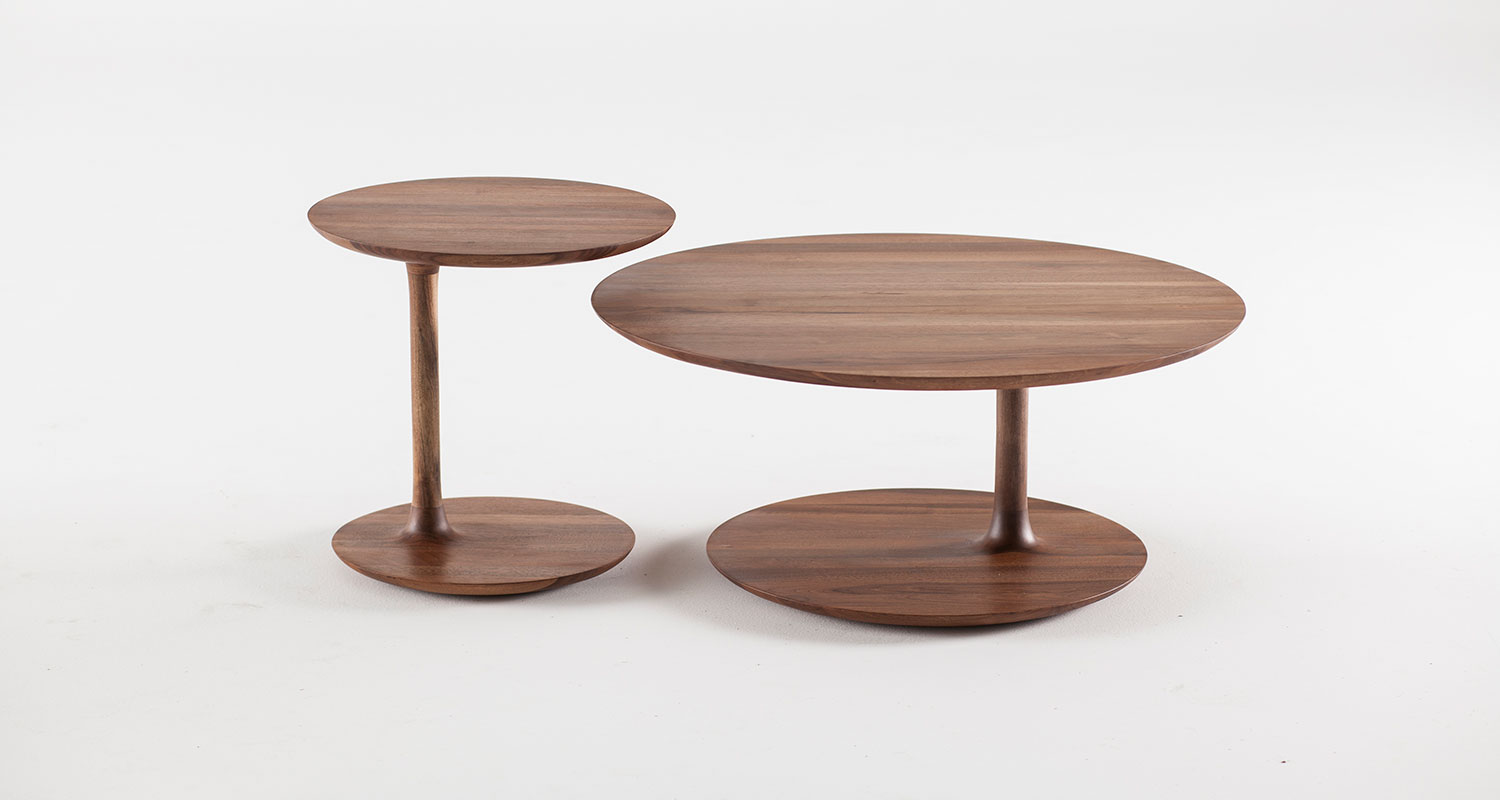 October 1, 2019 | Furniture
Bloop Coffee Table by Artisan
Bloop Coffee Table defies the paradox of weight and weightlessness, a concept further accentuated by the table's leg placed off-center. It is designed by Artisan, a traditional woodwork shop based in Bosnia & Herzegovina, specializes in the manual production of high-quality furniture made from solid wood, and this insistence on manual, artisan work is what sets us apart.
Its distinctive character is embodied in sculptural fluid transitions between interconnected parts, with soft-rounded edges, and refined constructive details. The organic joint between the leg and the tabletop reinforces its stability, a design that allows only one slim, a vertical element, highlighting the table's sophisticated character.
Crafted from solid wood, Bloop's unconventional form was created by shifting the axis of rotation of its base, leg, and top – thus defining the table's proportions, and giving it a new balance point. The upward-rounded edges of both its base and top are made to appear almost soaring and flowing gracefully between its thin leg, defining Bloop as a sturdy piece with lightweight appearance.
The coffee tables are available in six different types of wood (oak, walnut, maple, elm, cherry, and pear), with various natural finishes (oils and soaps).