Tannic Acid Furniture
By Steven Banken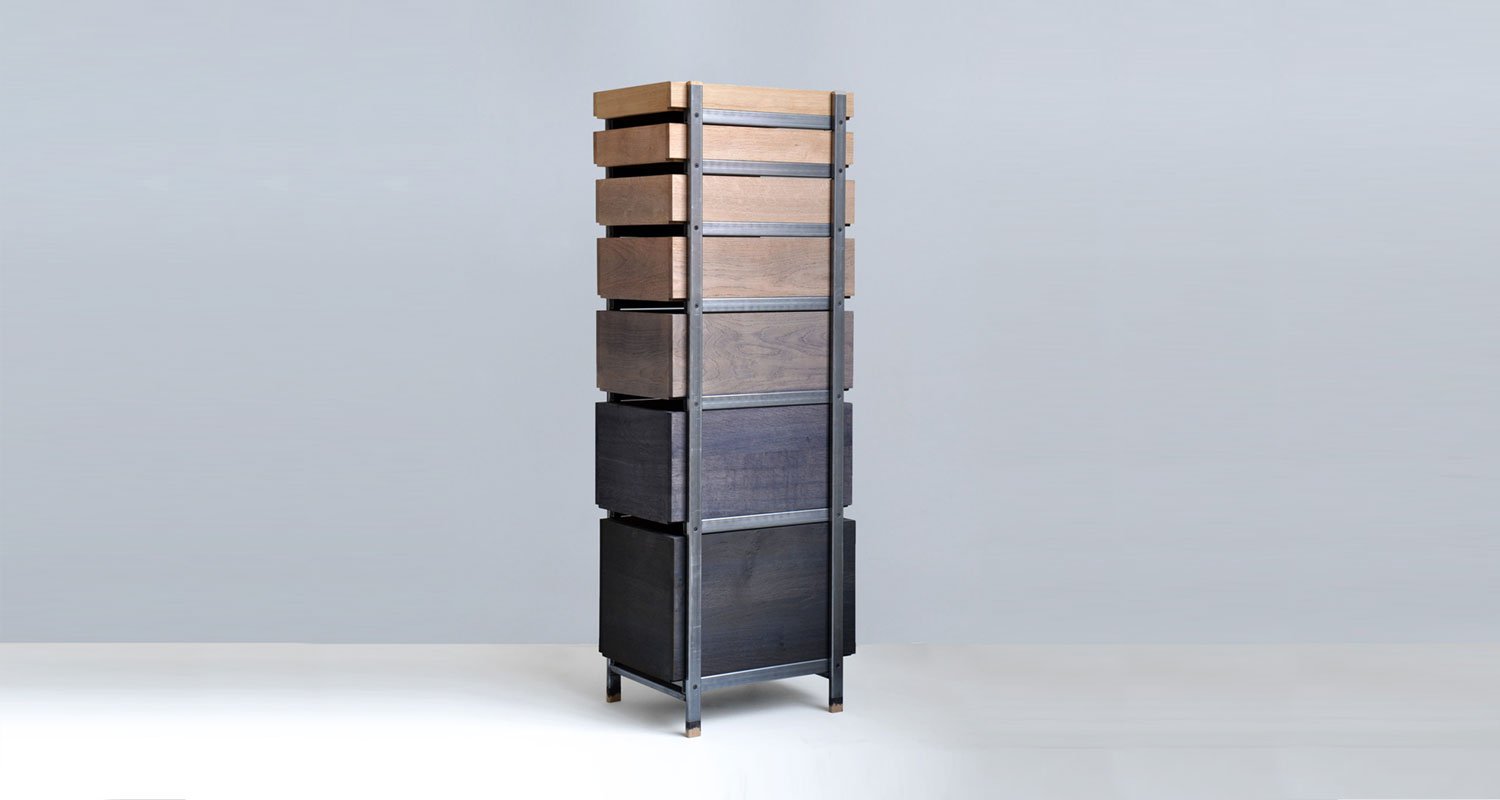 December 12, 2018 | Furniture
Tannic Acid Series by Senser
Tannic Acid series is a project reveals the exceptional similarity in color of two radically different materials after the natural transition. It is created by Steven Banken, a Milan-based designer fascinated by the material wood, craftsmanship, and its history. His great appreciation for industrial and artisanal techniques is visible in construction and detail.
All the furniture in the series contains the reaction between red iron oxide and tannic acid. Oak contains high concentrations of tannic acid when it's exposed to steel, it will turn into dark blue. To accelerate this normally undesirable process the elements that cause this chemical reaction are applied in liquid form on the other material. The dresser has an amazing color gradient from natural oak yellow to dark blue.
The metal nails perfectly blendsin with the gradient. The dresser has the clean lines and a rusty feel of chemical which related to industrial style. The Tannic Acid dresser could be a wonderful furniture decor for industrial interior design projects.