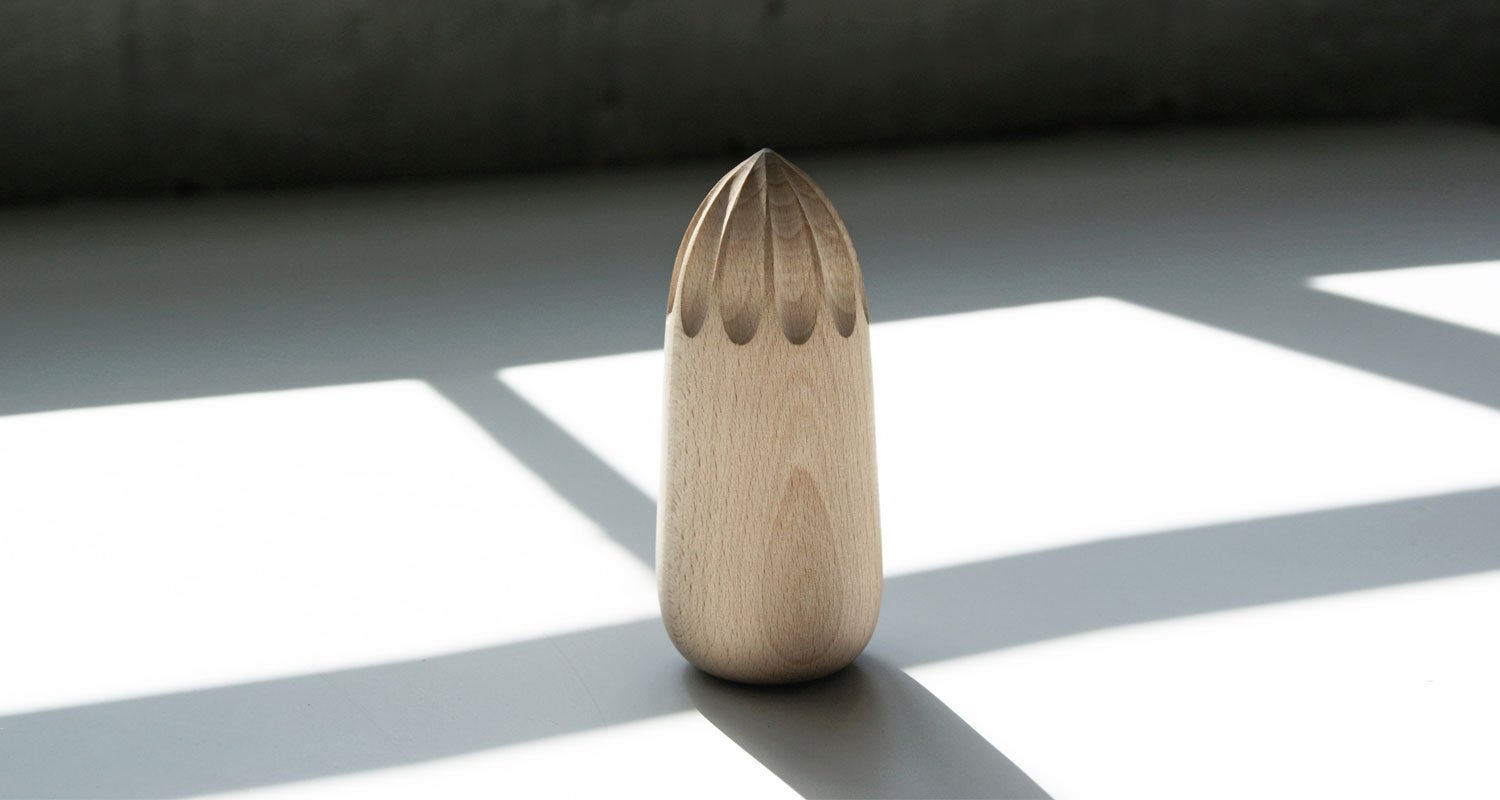 December 20, 2018 | Product
Turn Around by KiBiSi
Turn Around is a wooden handheld juicer made of solid white beech wood. It is designed by KiBiSi, one of the most influential Scandinavian design groups today. KiBiSi has worked across a wide range of disciplines, creating everything from furniture and household objects, to bicycles and aircraft, and signature designs for clients across the globe.
Turn Around brings back juicing to its tactile origin by the Nordic hyper analog design. The wooden one-type-only material is easily recyclable and hopefully sufficiently aesthetically sustainable to be kept and passed on.
Translating a Scandinavian approach to detailing into the design makes it simple and classic. Thus, Turn Around is solid in its expression while being functional in nature.