Wildernesses Mews
By Morris+Company


---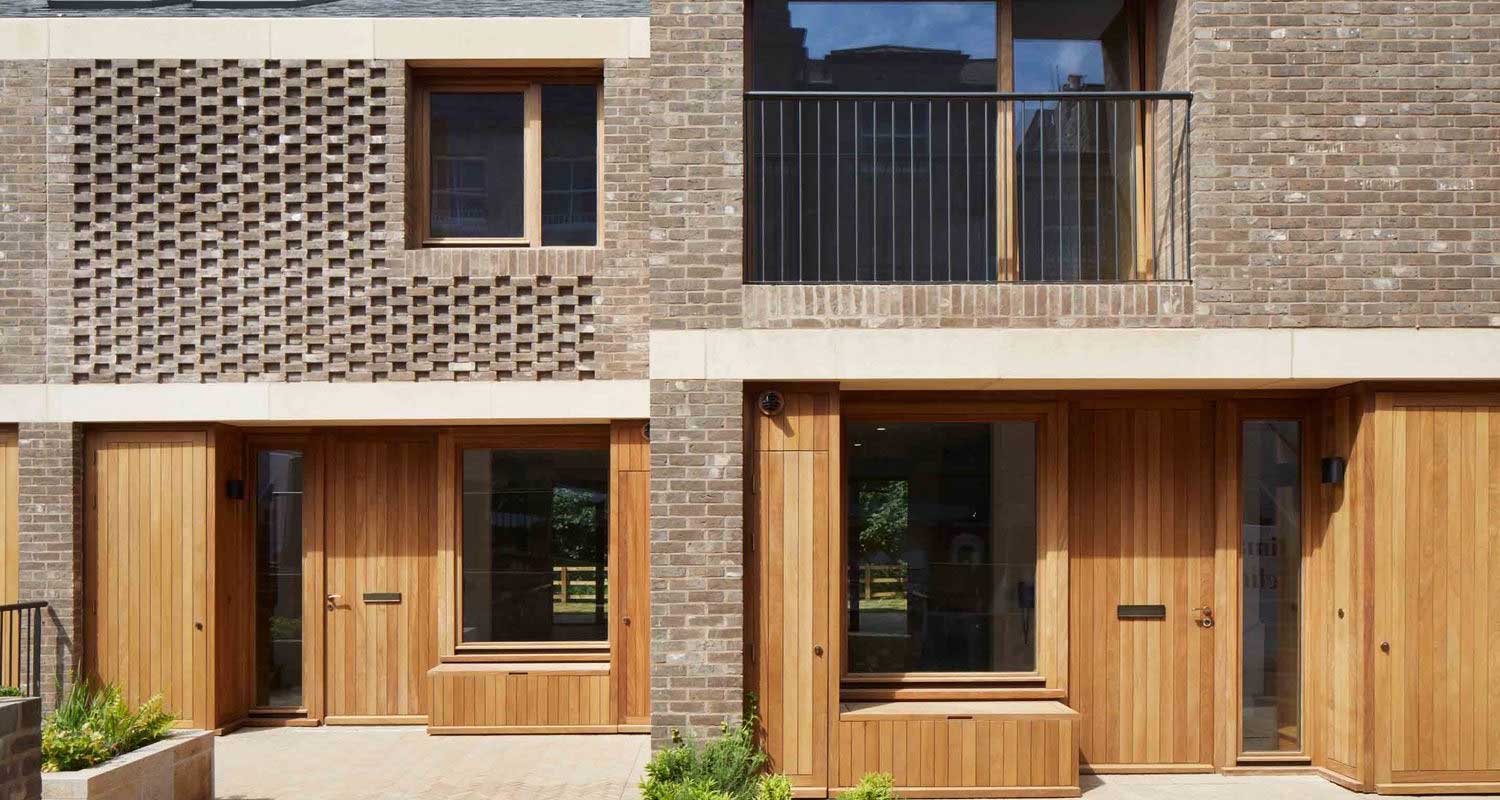 February 23, 2019 | Architecture
Wildernesses Mews by Morris+Company
Wildernesses Mews is a terrace of eight brick and wood-clad houses as a retirement project for Pegasus Life in Sevenoaks, Kent. It is designed by Morris+Company, a company of architects that are listeners, makers, curators, narrators, experimenters and innovators. They are bold activists and obsessive fabricators. And last, they are connected by their love of making buildings.
The façade's massing is cleverly broken down through a recurring pattern of the brick lattice, Juliet balconies that alternate between the front and rear elevations, and a stepped plan that allows for private outdoor patios that create a strong streetscape, as well as the opportunity for neighbourly engagement. Carefully crafted iroko carpentry, including custom-made benches and storage cupboards to each home's entrance, complement the material palette and add warmth. Large windows characterise the design and work with the open-plan layout.
Greyish Bricks with warm wood colour creates a cosy atmosphere. Custom-made wooden furniture has been a trending style for contemporary interiors.
Photo by Jack Hobhouse