Family House in Litvínovice
By Jiří Weinzettl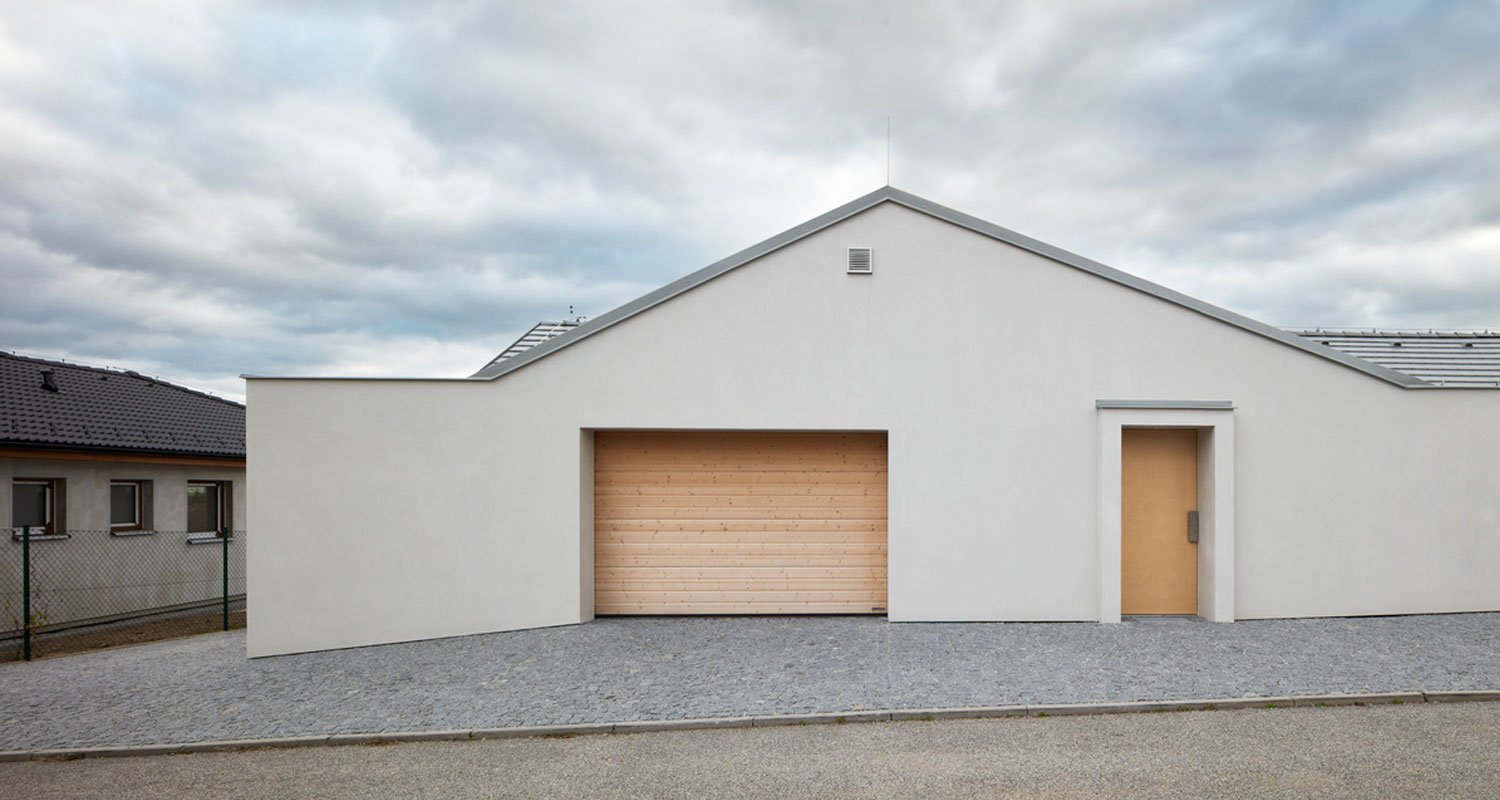 December 22, 2018 | Architecture
Family House in Litvínovice by Jiří Weinzettl
Family House in Litvínovice is a contemporary home with wooden interior elements designed by Jiří Weinzettl, a Czechia based architectural designer.
The floor plan of the house can be described as a letter T inscribed into an irregular quadrangle with one rounded corner, which is a shape given by the site. In the northern part of the house, there is an entrance hall with cloakroom, garage and utility room. To enter the residential part of the house, it is necessary to descend a few steps. The main living area has an inclined ceiling with the height of more than 4 meters at the top. Kitchen, dining room and living room are separated only by furniture items. Huge frameless window, that leads through the covered terrace to the garden, enhances the feeling of the open space without barriers.
Two separate bedrooms are accessible through the central cloakroom as well as bathroom, bedroom, and workroom. Rooms located in the northern part of the house have large French windows, that connect them with a small atrium, which is separated from the street only by 2,5 meters height fence wall. This atrium offers completely private space well suitable for installation of a hammock, outdoor bath or shower. Reflection of sunlight on the fence wall makes the space pleasant from the beginning of the day. While the interior uses natural materials, colors and craft furniture, the exterior is rather sober. This form of minimalism is an answer to the oversaturated surrounding environment.
Photo by: Jakub Skokan, Martin Tůma / BoysPlayNice