Elevato Side Chair
By Hirashima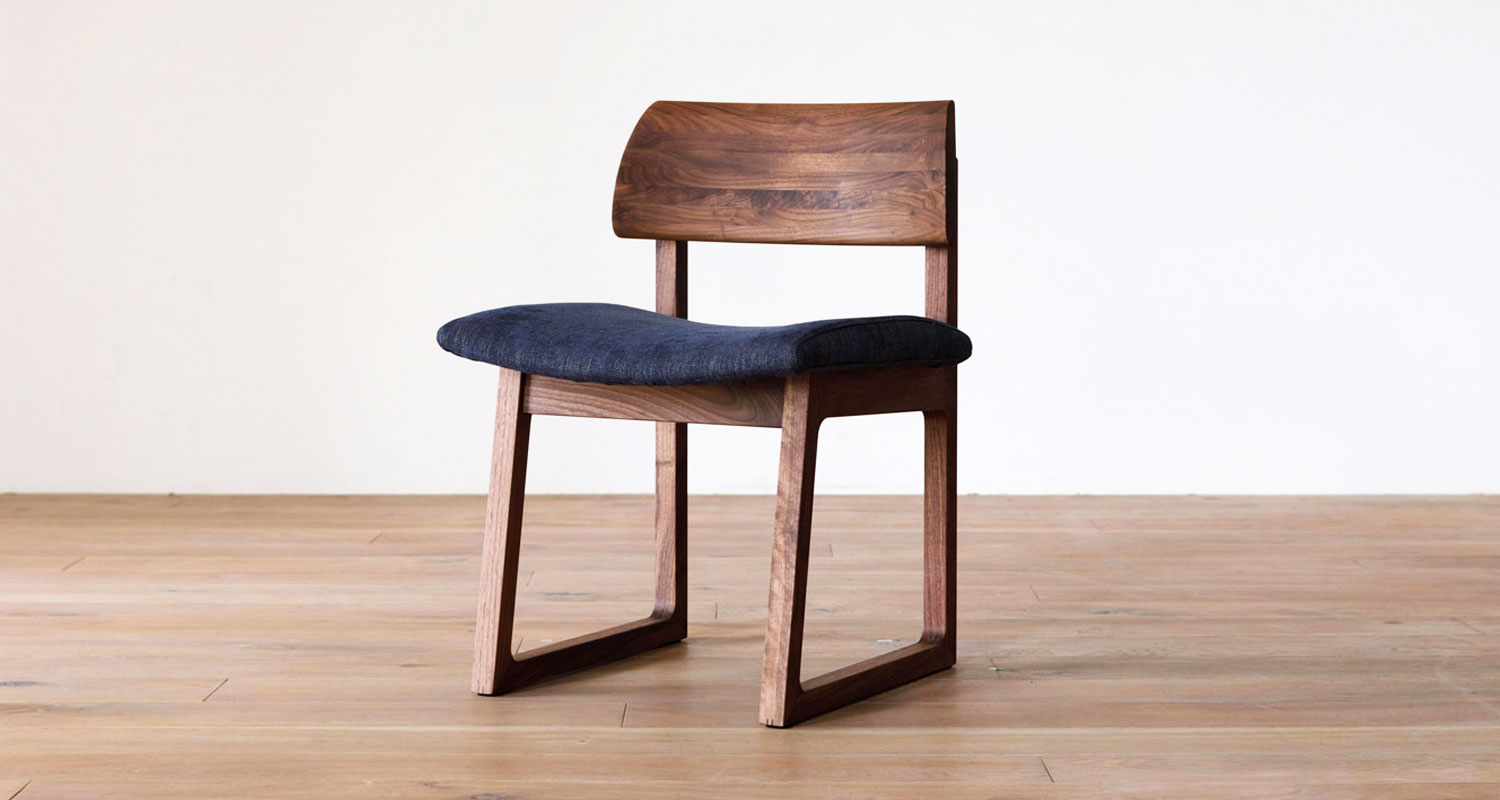 June 9, 2019 | Furniture
Elevato Side Chair by Hirashima
Elevato Side Chair is a comfortable dining chair available in walnut and oak. It has A a minimalist form with a pleasant sense of tension and a rich texture designed by Hirashima, a furniture design and manufacture brand based in Japan.
The seat uses leather, fabric, and spring to adjust the tension and feel. Therefore, it achieves a soft, comfortable surface that fits the body without the bottom wood hardness. In addition, the seat surface has a depth of 45.5 cm and gave more room to relax. It can be used in various places as well as dining.
The process of making the chair uses traditional techniques of retention to produce strength and beautiful lines. Residue processing is an advanced processing technology that joins the cut end at 45 degrees so as not to be seen. Furthermore, in order to maintain the strength, it is finished with finger joints. In addition, there is a cushion on the sole of the foot so as not to damage the floor.