Semi Detached House on a Hillside
By MWArchitektur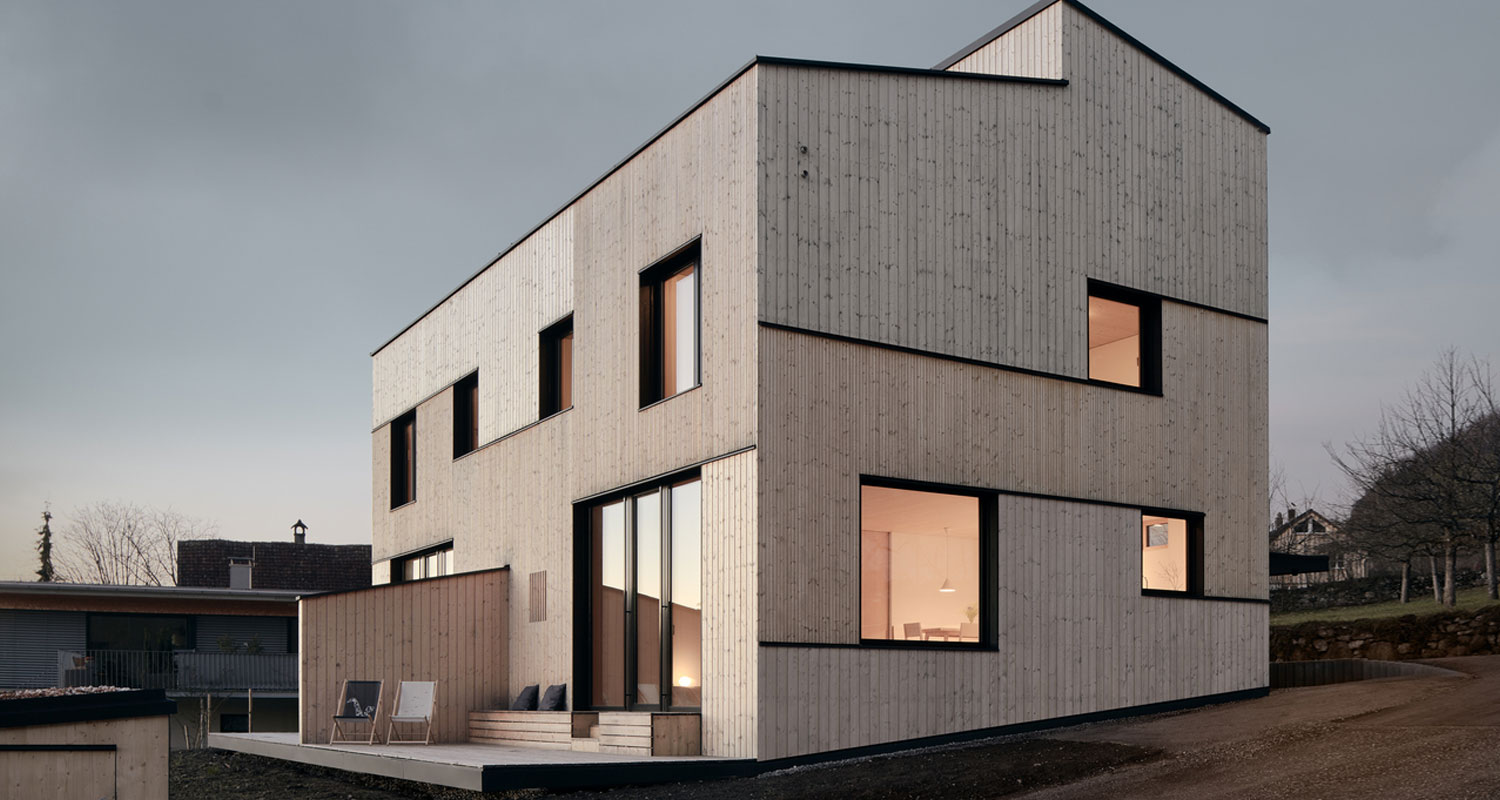 April 18 , 2019 | Architecture
Semi-Detached House on a Hillside by MWArchitektur
Semi Detached House on a Hillside is a sustainable and affordable building for families living together under one roof. It is beautiful and minimal designed by MWArchitektur, an architecture firm founded in 2019. They focus on cost-transparent, tailor-made, customer-oriented architecture.
The whole structure was very well thought through because creating something beautiful with little resources and with the restriction of the construction site required a carefully planned house up to the furnishings. The origin of the local woods and the surface treatments have been harmonized which makes the interior harmonious and unified.
Large windows, white painted walls, and light color wood floors are perfect for country homes. The custom furnishings such as sofa, shelves, and cabinets are very efficient which also create a unified interior that makes everything well balanced and compact.
Photo by: Adolf Bereuter