Korean Traditional Wooden Furniture
By Kim Baekseon & Choi Woongcheol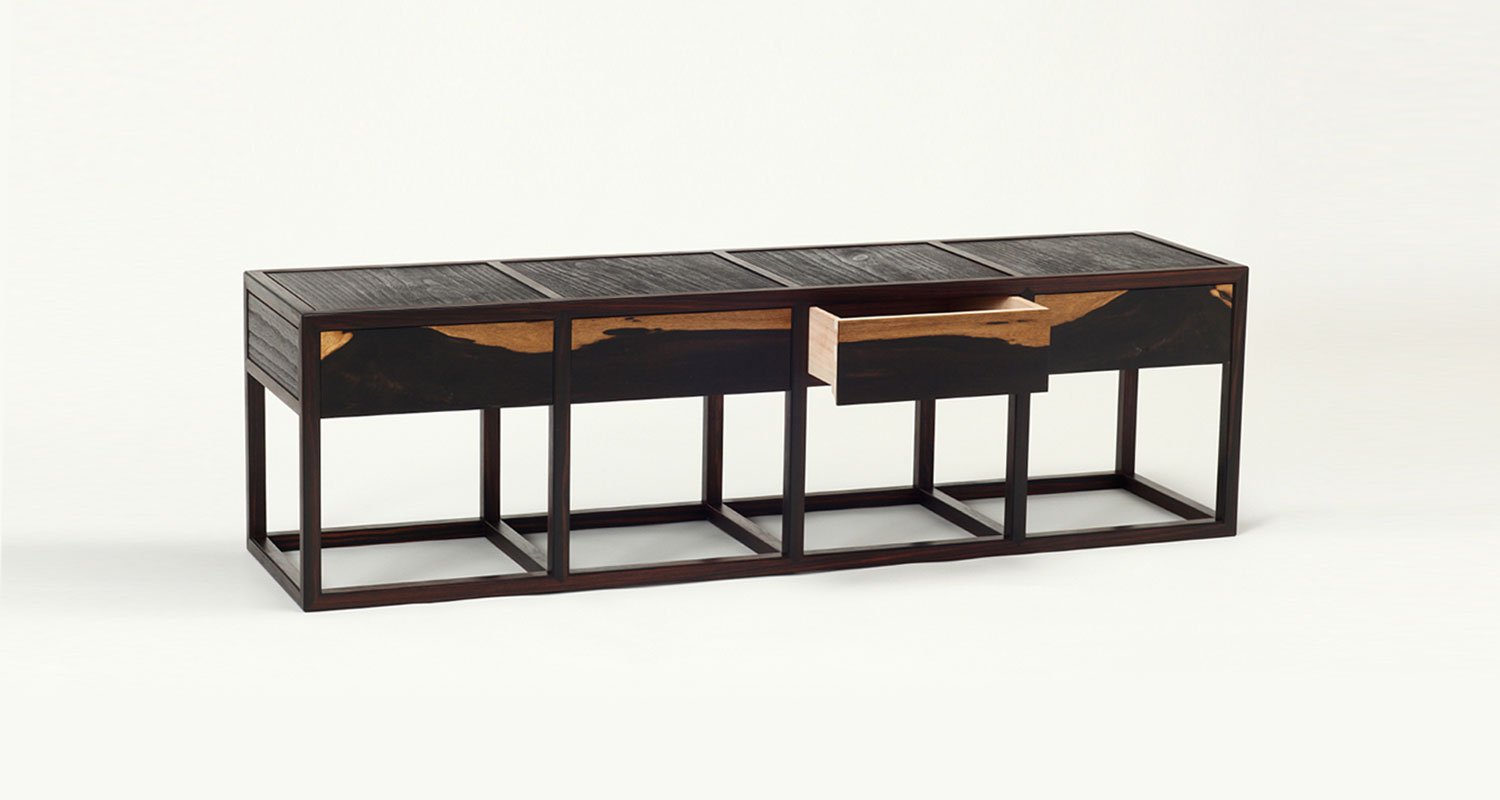 December 30, 2018 | Furniture
Korean Traditional Wooden Furniture by Kim Baekseon & Choi Woongcheol
A collection of Chosun Dynasty furniture reinterprets Korean traditional wooden furniture and pottery with a contemporary feel. Some of the pieces of this wooden furniture collection are made by Kim Baekseon, and others are made by Choi Woongcheol who designs with the spirit of reviewing the old and creating the new. The design is both a culture critic and a gallerist considered as being equipped with outstanding sensibility and discernment in the world of art.
The traditional furniture is made of paulownia trees with natural paints and varnishes. They all have those beautiful textures and amazing woodgrain. Yellowish bark with varnish looks more like golden decreation element embed into the wood grain. The Ink & Wash series which made of Ebony has a lot of similarities in terms of the color and wood grain.
The furniture made for the purpose of putting on and listening to stationery and ornaments. It is characterized by a simple shape made up of the skeleton so that it does not look frustrating even in a small room. It also goes well with the trendy Nordic interior style.