Royal System® Workstation
By Poul Cadovius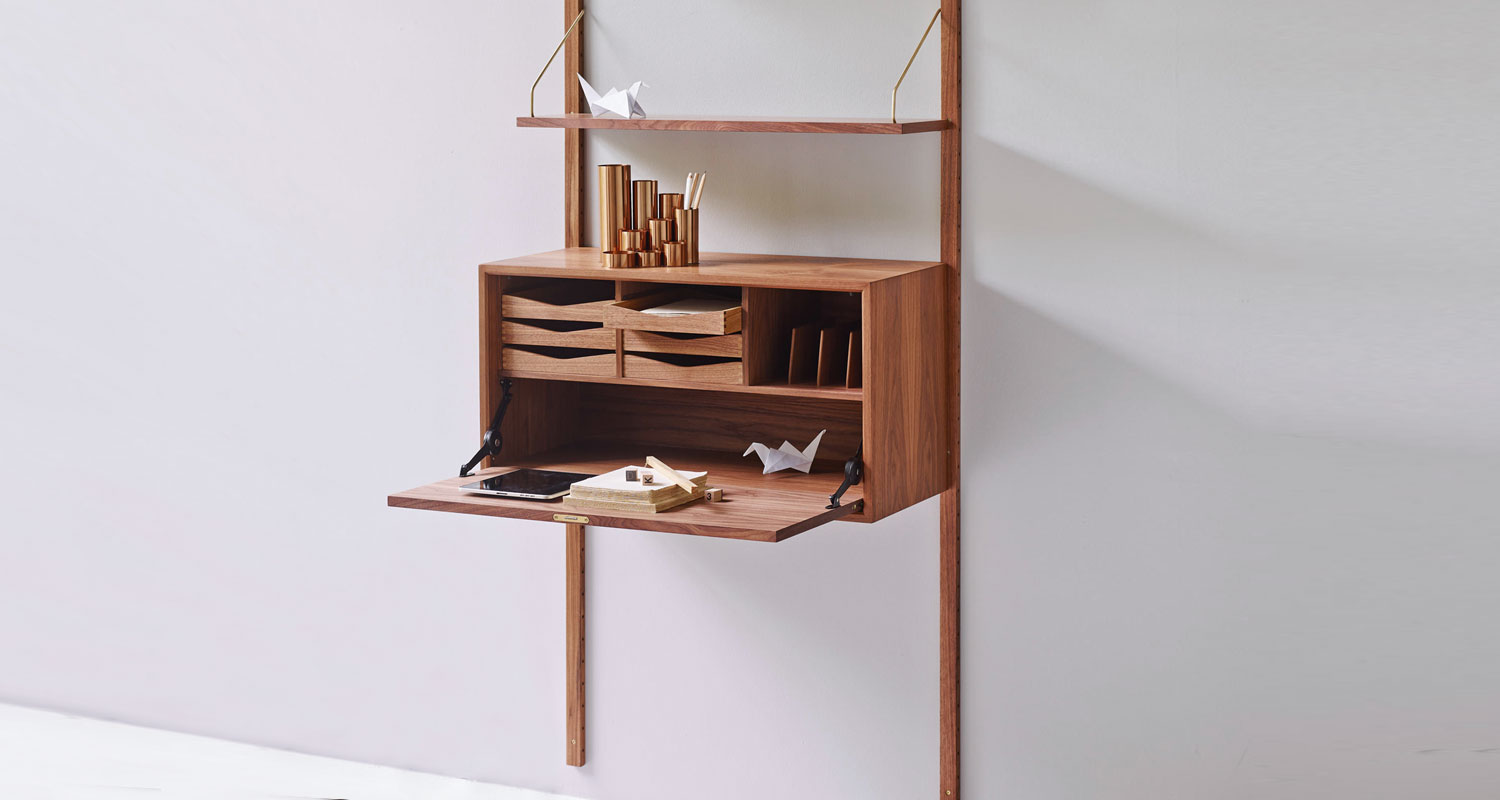 June 6, 2019 | Furniture
Royal System® Workstation by Poul Cadovius
Royal System® Workstation is one of the many modules of the shelves system. The system consists of wall-mounted wooden rails, shelves with hangers and cabinets, drawers, and desks, which can be customized in multiple individual combinations designed in 1948 by legendary Danish designer and manufacturer Poul Cadovius.
In 2010, dk3 relaunched ROYAL SYSTEM® in various wood types, and the shelving system still remains a timeless classic with a space-saving, flexible design offering numerous possibilities for personal, modern expression. It is available in Oak, black stained oak, walnut or BauBuche.
The workstation could be a perfect solution for compact living space. It has six small drawers for organized small items, three vertical slots for books or documents and a decent working area with a foldable functionality. It is perfect for working with laptops and doing some writing or sketching.