Servant
By Stephanie Jasny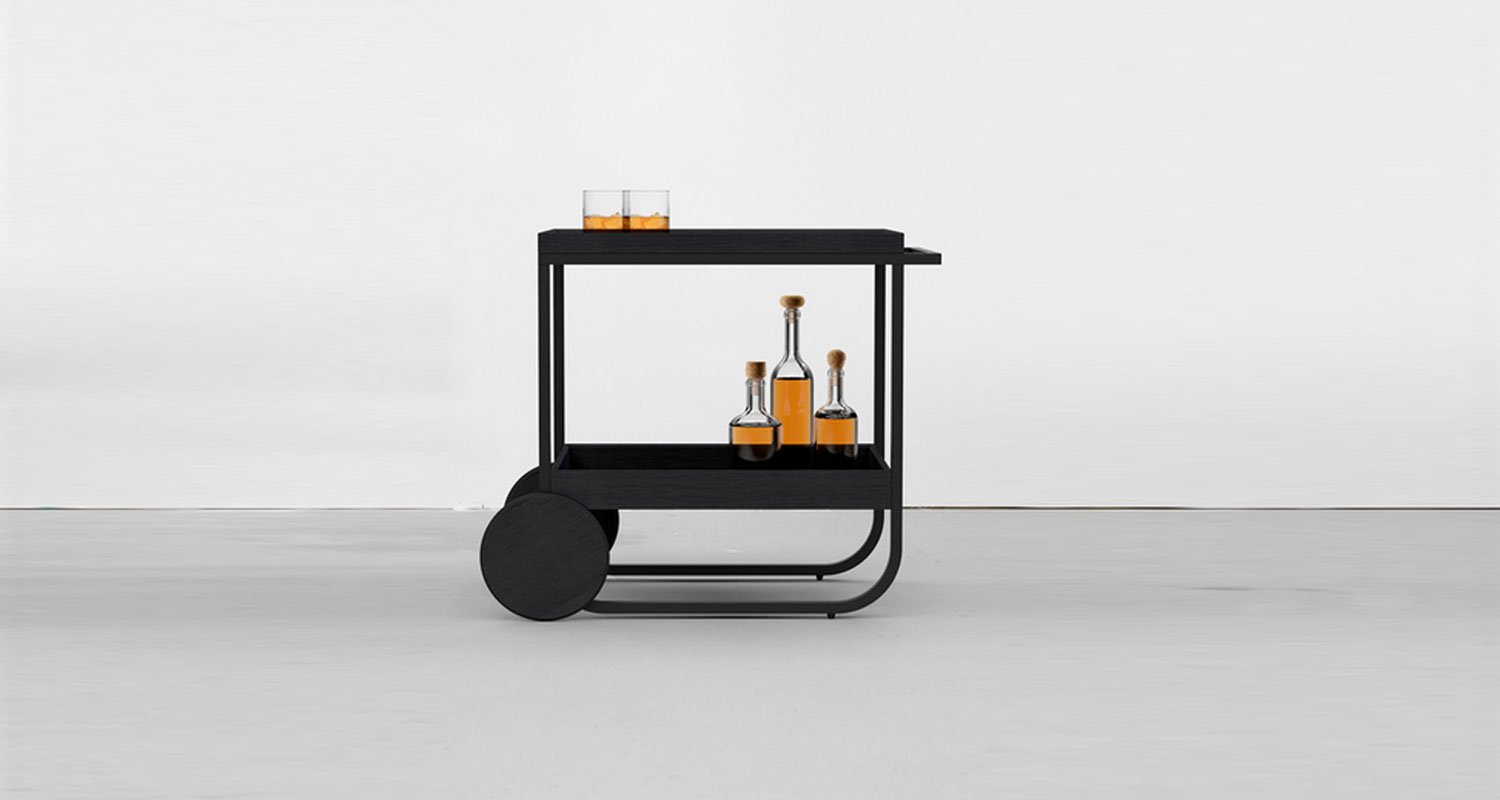 December 18, 2018 | Furniture
Servant by Stephanie Jasny
Servant is a minimalist bar cart with wooden elements that has the modern interpretation of a classic bar cart. It is designed by Stephanie Jasny, a Berlin-based Industrial Designer focusing on furniture and lighting.
Since a good old-fashioned single malt has never run out of time, there is still no better way to store and serve alcoholic beverages in a modern household than on a bar-cart.
A tray made from fine oak can be easily used for serving everything from drinks to food. When lifted, the tray reveals a granite surface, which underlines the high quality and craftsmanship of the object and its valuable content.
This bar cart can be a perfect fit for a contemporary interior design, where it could serve as a side table as well. The black color and Nordic design is really classic.