Patio House
By OOAK Architects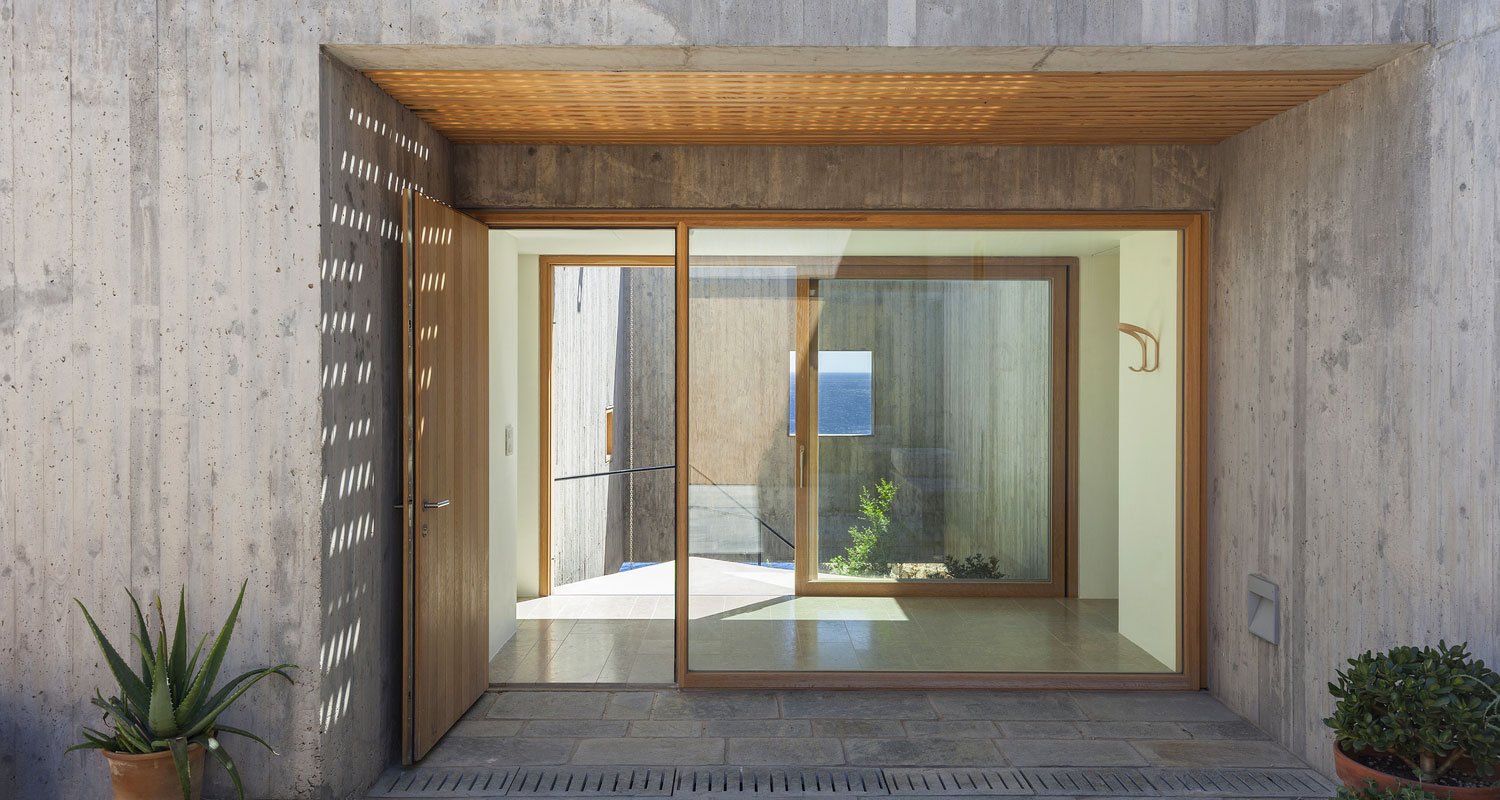 February 20, 2019 | Architecture
Patio House by OOAK Architects
Patio House is a beautiful home built with concrete and wood with open views of the Aegean Sea and direct views of the windsurfers on the beach of Afiarti. It is designed by OOAK Architects, a Stockholm based architecture studio combine a creative design process with a passion to design spaces with a distinct identity.
The sparse, untamed and dramatic landscape was the starting point for the design. Every manmade alteration would be visible in this unique lot with its jagged, textured cliffs that descend into the grand Aegean Sea.
The building's structure is cast in-situ reinforced concrete. The cantilevered portion of the building communists of Vierendeel trusses. The exposed concrete exterior is contrasted with a soft and light interior and wooden elements. The interior makes clear references to traditional Karpathian architecture combined with Scandinavian furniture and a wide palette of materials. The windows with wooden frames are carefully placed to have unique views of the sea and the surrounding landscape.
Photo by Yiorgos Kordakis, Åke Eson Lindman