River View Service Stations
By Atelier Z+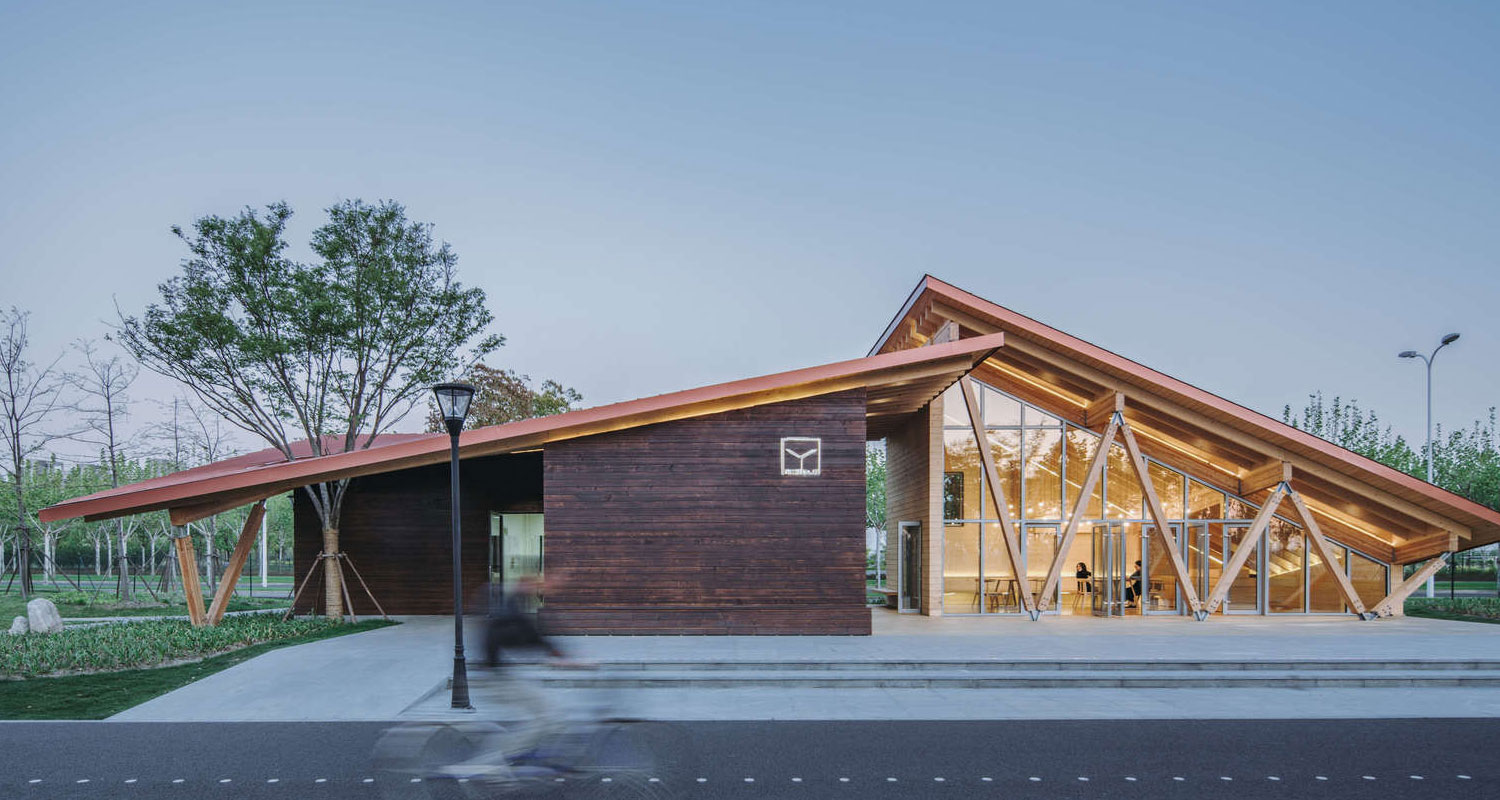 January 18, 2019 | Architecture
River View Service Stations by Atelier Z+
River View Service Stations is a series of service stations located in the public space of the eastern bank of the Huangpu River in Shanghai. The 22 stations are distributed in the entire east coast between Yangpu Bridge and Xupu Bridge every kilometer. The service station provides rest spaces and public restroom, designed by Atelier Z+, an architectural studio based in China, found in 2002.
The construction adopts the steel and wood hybrid system mainly composed of laminated wood to achieve super-fast construction with controlled quality. Each station consists of two parts: a relatively closed public restroom and an open and transparent public lounge with information guides and publishing, bookshelves and other service facilities.
The purlines converge to form a natural triangular skylight, one half in the lounge and the other half above the vestibule, illuminating the dark roof recesses and strengthening the space depths. Viewed from the back of the river, the station roof is divided into two halves respectively in the east and west, which have different heights but both tilt inward. Especially, the roof at the corner of the western-section staircase in the center has been depressed almost to the lowest point of the visual horizon. This especially depressed dimension has strengthened the entering sense of the side back to the river, guiding visitors from the central vestibule to the river scene.
The benches on both sides of the vestibule will attract people to sit idly and appreciate the river scene leisurely. The wood construction and interior bring nature to the busy city. People can embrace the small, comfortable and serene rest spot inside of the concrete and steel skyscrapers.
Photo by CreatAR Images, Qingshan Wu