RiM House
By Rmarquitectura Studio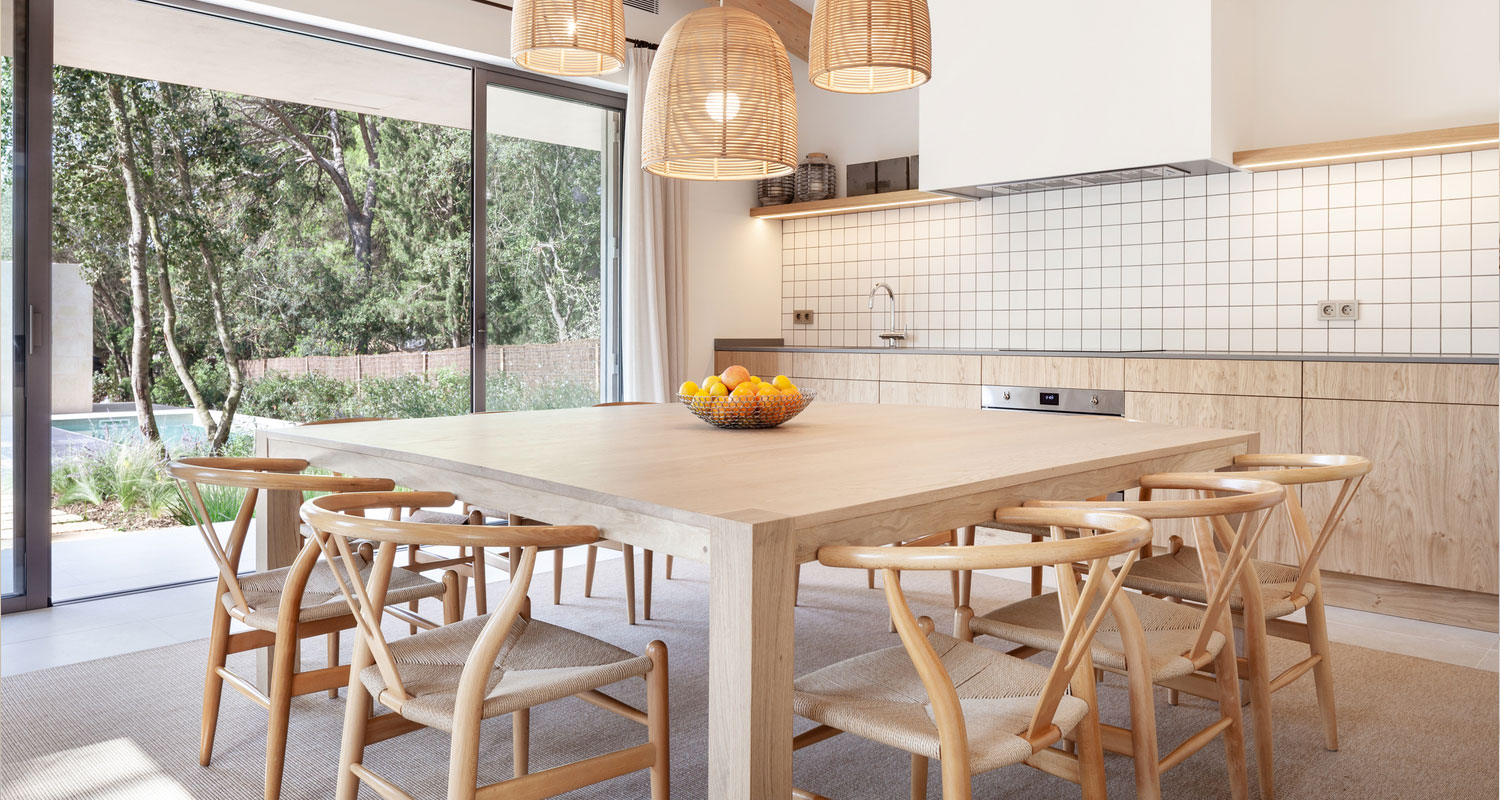 January 30, 2019 | Interior Design
RiM House by Rmarquitectura Studio
The RiM House is a modern home with decorative wooden interior design located a few meters from the sea on the north coast of the island of Mallorca, Spain. It is created by Rmarquitectura studio together with the interior design frim Rimirim. Rmarquitectura Studio works with the most complete and avant-garde project to adopt the new sustainable construction techniques and keep the essential ideas of the architects.
The site is located in a wooded area with pines, holm oaks and wild olive trees. The concept of the project was to integrate an avant-garde housing adapted to the environment within the forest. A house open to the outside for the summer months with large outdoor living areas and pool; and shelter for the winter months.
The interior areas are open and very spacious, which gives a feeling of freshness. The Light colour wood surface blends in with the white tiles and walls. The composition makes each corner of the house pleasant and cosy. We can actually feel the warm breeze from the Balearic Sea by looking at the images.
Photo by Tomeu Canyellas